Since the first hybrid vehicles were produced, developers and engineers have been striving to make the best fuel efficient and energy saving vehicles they can. These five vehicles have the newest in technologically advanced systems in them. Though some of the hybrids out there might not be cheap, they all were designed with saving money in the long run. But for those who enjoy the technology, it's all priceless.
The 2011 Chevrolet Volt has a sleek and stylish new look. It has a hybrid electric and gas engine with a wide driving range of up to 375 total miles. Some tech features of this vehicle include two LCD screens that display every bit of information from mph to battery life left and anything else that the driver would need to know. Navigation with voice recognition which also has a feature where the vehicle actually communicates back to you. The entertainment system includes a BOSE energy efficient sound system along with a USB port for any MP3 player, Blue-tooth wireless technology for hands free talking, and 30GB of audio data storage.
The 2011 Bugatti Veyron 16.4 Super Sport is notably the worlds fastest street legal car out therewith a top speed over 250mph. With a price tag over two million dollars, this car has the most advanced technology you can buy. With 16 cylinders and quad turbo chargers, this car puts out just over 1000 horse power. While the entire skin of the car is made up of carbon fibre composites, the super sport also has the option of a 100 percent clear lacquered exposed carbon upon request only. This two seater car has a remarkable stereo system that surrounds you entirely. Full navigation with just about everything in car being leather. The best tech part about this car is that it's all hand made, so anyone who can appreciate just how hard and how much skill that takes can really take this car seriously.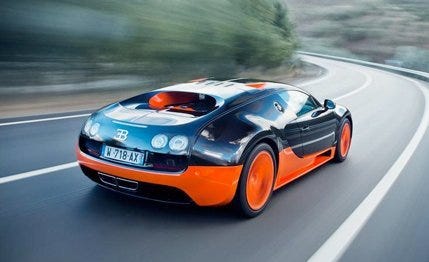 The 2012 Ford Focus has been named the official car of 2011 international CES. With high end technology such as Ford SYNC, MyFord Touch, HD Radio, Active Park Assist, and in-car Wi-Fi capability that makes the car a "hot spot" for anyone traveling in it to surf the Internet smoothly. this Ford car makes driving more enjoyable. Sony powered audio system and 10 speakers all around the vehicle. With estimated 40 mpg highway will make your trips a little less expensive.
The 2009 Maybach 62s is undoubtedly one of the nicest vehicles to own. This high end luxurious car makes you feel as if you were still sitting on your couch at home. Offering a WLAN router for Internet access everywhere. A rear seat entertainment system paired up with BOSE surround everywhere sound system. Curtains on the windows for privacy and sun blocking, with a flacon perfume atomiser for a fresh smell all the time. Full electric sliding/tilting glass sunroof. A cinema screen that measures 48.3 cm diagonally with two smaller screens on either side, along with a universal portable cell phone up front and a Blue-tooth handset in the rear make you want to hire a chauffeur to take you for a ride.
The 2011 Lexus LFA Supercar has a distinctive exhaust sound that is due to a lot of technical advances and a titanium dual stage rear silencer that make the F1 inspired sounds . LCD tachometer and instrumental panel that offers a huge range of both technical and basic information for the driver. Acoustically tuned with three sound channels that fill the cabin with rich intake and exhaust sounds. It has an aerodynamic spoiler that will automatically rise out of the back of the car at speeds from 50 mph and over to maintain stability, control and down force while driving. It's small turbulence reducing fins to assure strait line and cross wind stability truly make this a Supercar.